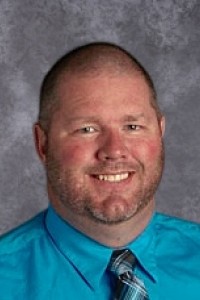 Dear Students and Families,
Summer seems to have come and gone more quickly than usual, as the 2022-2023 school year is nearly here starting August 18, 2022! If you are feeling the need for structure in your home like I am with my children, then I am assuming you cannot wait for this day to come! This year we will be continuing to improve our multi-tiered systems of support (MTSS) within both schools. The elementary and junior high school students will have a new math curriculum. Teachers will be trained on this prior to school starting. Additionally, the reading curriculum for grades K-6 will be seeing some changes. Lastly, we are working on becoming a Trauma Informed School District. This means, we are really focusing on the mental health needs of our students. Students across the country have been faced with many unique challenges specific to mental health and we are working to do our part to make sure we meet the needs of all students.
Our school calendar mirrors much of last year with early outs every Wednesday beginning the second week of school, but we are only 2 early dismissals this year. We also have two Professional Development days throughout the year, and these can be viewed on our calendar on the website or app. I would encourage you to download our app, if you have not done so, as this does have notifications along with all key district information.
Throughout this summer, we have been incredibly busy in both buildings. This summer no major projects were completed other than basic maintenance, cleaning, and a laundry list of things that have been put off. If you see any of our maintenance staff, please tell them thank you for all their hard work. The window project at the elementary school has been delayed as the materials are currently floating on a boat in the ocean somewhere. The bus barn project should be starting sometime soon.
The school district is moving forward with a bond referendum. This means we are going to a vote of the people on September 6, 2022, from 7:00 am to 7:00 pm at the high school. The vote does require a 60% majority plus one vote to pass. The intent behind this bond is to build an activity center for our school district. Currently, we host all major contests at the high school from archery to basketball for both elementary and high school students. This past year, we hosted 96 events (about our average) in the high school gymnasium, which equates to approximately one event every other day. In turn, we then displace our students to other parts of the buildings to accommodate those other activities for their practice times. At least half of our student population participates in an activity requiring additional space. This would also free up space for other groups to utilize our facilities. I'd encourage all to review the current building plans, calculate the potential tax increases, and to vote. This information can be found on our website by searching the word "bond".
Our new staff members for the upcoming year are Mrs. Liezel Luzaran-Elementary Special Education; Miss Katherine George- HS Music; Mrs. Katie Hanson-Elementary Counselor; Mrs. Ashley Schatz-6th Grade; Miss Paige Gould-Kindergarten; and Mrs. Mindy Iglehart-AD and ITV Coordinator. We have some teachers changing positions and they are: Mr. Kirk Divins-1st Grade; Mrs. Mackenzie Thompson-Elementary PE; Mrs. Jacque Schaible-4th Grade; and Mr. Chandler Hertz-HS Special Education.
My goals for the 2022-2023 school year are as follows:
1. Continue to provide the best education for our students
2. Career and Technical Skills
3. Ramp up MTSS (Multi-Tiered Systems of Support)
4. Continued focus on collaboration between buildings
5. Continue Nurtured Heart
6. Continue Trauma Informed Schools Training
7. Cultivate 21-Project Based Learning (possible basic training/refresher)
8. Keep everyone as safe as possible
August 15, 2022, at 9:00 am
New Teacher Orientation—Meet in the Board Room at the High School
Elementary Picture Day in the elementary Gym
August 16, 2022, at 8:00 am
All Staff In-Service
August 17, 2022
Teacher Workday
Elementary Open House-3:00-4:00 pm
August 18, 2022
FIRST DAY OF SCHOOL!!!
I look forward to seeing all of you Thursday, August 18, 2022. Enjoy your last few days before school begins.
Sincerely,
Dr. Nick Klemisch, Superintendent
Garrison Public Schools
"Home of the Troopers"Should you have any questions, please call me at 701-463-2818 ext. 204 or email.
**Dr. Klemisch also serves as the district's TITLE IX Coordinator referred to in board policy AAC.