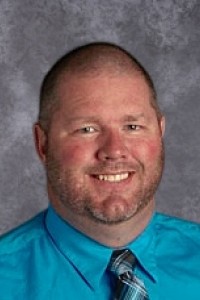 Dear families of Garrison Public Schools,
This summer has flown by, and the 2021-2022 school year is nearly here starting August 19, 2021! I cannot wait for school to begin and get back into to a normal routine… I know several you feel the same way. If you have been watching the news, COVID is still present but varies pending which news source you watch or read. Nonetheless, masks will be optional, and we will continue to keep students spaced as much as possible in classrooms along with using appropriate sanitation procedures. Since COVID began, the one consistent factor has been the rates of transmission among youth, especially those 12 and under, being the lowest for any age group. My concern throughout this has been the mental well-being for all students and staff. When we were forced into distance learning over a year ago, the greatest thing we learned was all need face-to-face social interaction. This year we will continue our focus on keeping all in school where students belong. Additionally, we will maintain the utilization of Google Classroom for all teachers and Zoom if needed. Each week will need to be planned out one week in advance because we still will need to adhere to quarantine rules for those who test positive for COVID. Students who test positive for COVID will be treated identified as "sick" and their schoolwork will be provided for the duration of their quarantine. We will not be doing any version of distance learning because this requires special approval from the state to offer distance learning academies. All students in grades K-12 will again have access to Chromebooks at the start of the school year. The school will not be contact tracing but will provide notice to people should we be made aware of a COVID positive case. Please keep students home if they feel ill.
Our school calendar mirrors last year's with early outs every Wednesday beginning the second week of school and having early dismissals 4 times again this year. We also have additional Professional Development days throughout the year, and these can be viewed on our calendar on the website or app. I would encourage you to download our app, as this does have notifications along with all key district information.
Throughout this summer, we have been incredibly busy in both buildings. If you see any of our maintenance staff, please tell them thank you for all their hard work. At the high school, we have built a new shop to emphasize Career and Technical Skills. Upon doing so, we have created a multipurpose room in the former metal shop. This will be where we serve lunch during the day and will also be utilized for other things like cheer and dance practice. Lunch last year worked in the commons and stage, but this will be much more user friendly then this and I know students appreciated the ability to eat at the high school. In addition, painting of a variety of things has occurred along with new lower bleachers were installed in the gym and yes, they are black. We picked black because it matches all the trim throughout the gym, and we were not able to match the blue. We still have 4 different blues in the gymnasium, which drives me nuts. At the elementary, you will notice a great deal of painting has occurred on the outside along with whiteboards being added and new closet doors. We have really been focusing on more of the "little" things to ensure everything looks good and is maintained properly. In addition, both buildings have all new outlets, light switches, electrical panels, and switch gear and all electrical is now up to today's codes.
As always, I want to emphasize the F-word to everyone (F for FLEXIBILITY) as several things, especially with COVID, can and will be beyond our control. I will continue to monitor things as they progress and attempt to make the best possible decisions using the most up to date information; however, I will stress this year there may be things I foresee that can and will make some dissatisfied.
Our new staff members for the upcoming year are Mr. Michael Biggs-Elementary Special Education; Mrs. Christina Schatz-Elementary Music; Mrs. Jessica Hansen-5th Grade; Miss Kimberly Kolden-5th Grade; Dr. Zachary Brigante-7-12 Science; Mrs. Coty Butman-HS Paraeducator; and Mr. Eric Angell-Custodial and Maintenance. Mrs. Darlene Ruud will be our new school counselor beginning this school year changing from her previous role as 5th grade teacher. She has begun her coursework to be our counselor on top of the master's degree she just earned. She will continue to be a great resource for our school district. Unfortunately, we were not able to hire a business education teacher/technology coordinator. Therefore, business education classes will be taught via the North Dakota Center for Distance Education and will be overseen by Mrs. Coty Butman, like what Mrs. Sayler does with ITV. Device management will be done Mrs. Tesch with support from Mrs. Coty Butman.
If parents filled out preregistration paperwork for elementary student this past spring, they do not need to do anything more in the office and any students who took their photos on August 9, 2021, may order online after seeing the photos a few days after picture day. The elementary school open house will be held Wednesday, August 18 from 3:00-4:00 PM. At this time, students may bring their school supplies to their classrooms and meet their teachers. If parents wish to use the Early Bird program, they will need to preregister in the office during Open House. We have limited capacity with first come first serve and will also take a waiting list if necessary. Preschool will begin either September 2, 2021 or September 7, 2021 pending the group your child is assigned.
This year we will again be offering a fresh fruit or vegetable snack at no charge at the elementary school. Optional elementary milk tickets for snack are $6 monthly ($3 for preschool) and available for purchase at any time in the office. Free and Reduced Lunch Applications are not required for no charge lunches, but you may be asked to complete one for requests for reduced rates in other programs. Please remember to bring your own water bottles and follow social distancing.
Lastly, all students will again be receiving free breakfast and lunch for the upcoming year. We are still asking you to please fill out the Free/Reduced Lunch application should you qualify. This information will be used for assessing fees throughout the school year. In addition, it allows us to get accurate information for federal funding.
My goals for the 2021-2022 school year are as follows:
1. Continue to provide the best education for our students
2. Career and Technical Skills
3. Ramp up MTSS (Multi-Tiered Systems of Support)
4. Continued focus on collaboration between buildings
5. Continue Nurtured Heart
6. Cultivate 21-Project Based Learning (Year 2)
7. Continued Trauma Informed Schools Training
8. Keep everyone as safe as possible
Sincerely,
Dr. Nick Klemisch, Superintendent
Garrison Public Schools
"Home of the Troopers"
Should you have any questions, please call me at 701-463-2818 ext. 204 or email.
**Dr. Klemisch also serves as the district's TITLE IX Coordinator referred to in board policy AAC.