Clubs, Businesses, YMCA football, etc... please contact Mr. Dangel about the Homecoming parade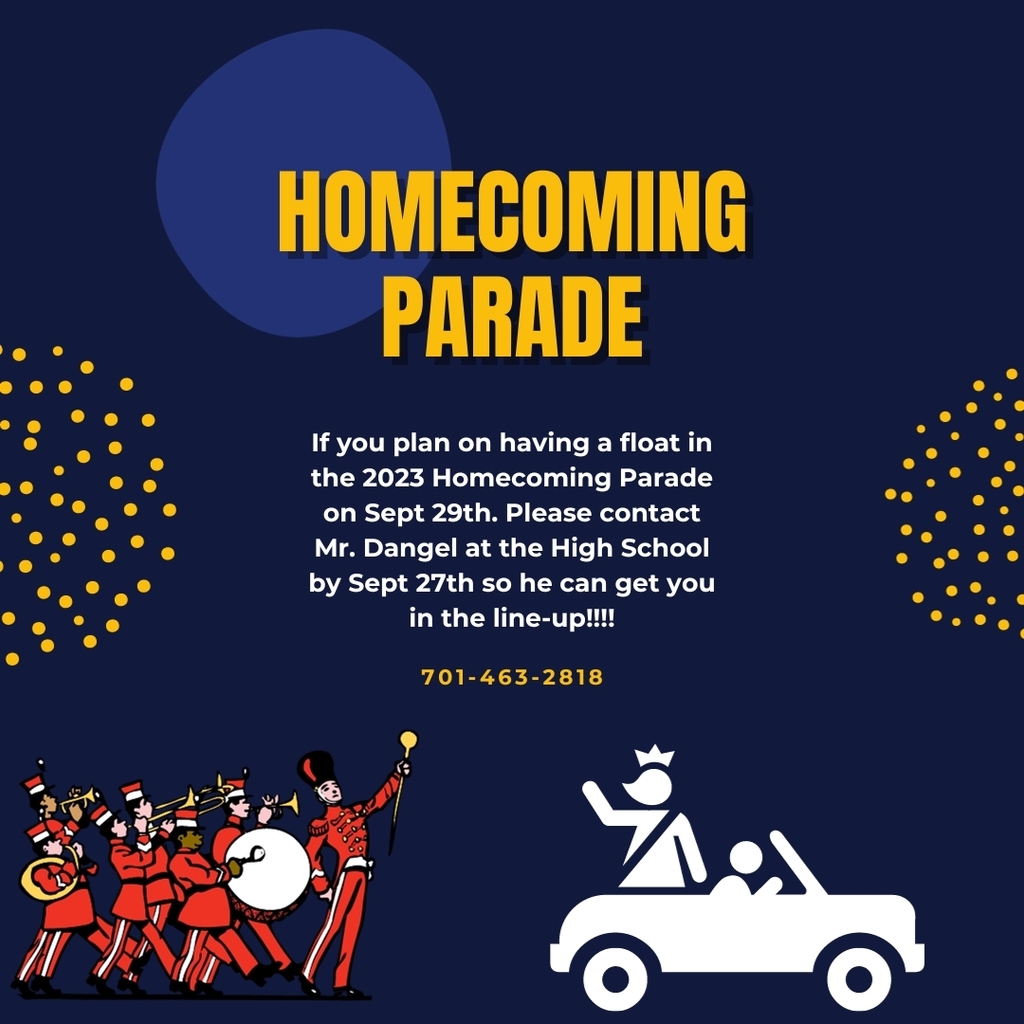 All, Here is the fan bus sign up for the Homecoming Football game vs. Stanley on September 29, 2023. Just reminder... members of the community are welcome to ride free of charge too.
https://forms.gle/2JyD3mfvqu3b4XYY9
JH/HS School Pictures are available to view and purchase at shop.jostenspix.com. Log in or create an account, and use event code FE142723. You will need your child's lunch number to view their photos.

The Garrison Cross Country team has chosen not to run their meet today due to poor air quality conditions.

Bob Callies Elementary School Annual Fundraiser begins Friday! We've partnered with Believe Kids Fundraising to raise money for Reading Counts and our Elementary Student Council projects and activities. You can now check out the available products and set up your dashboard to share with family & friends anywhere nationwide at
www.FundPrizes.com
. Pay online or Text-to-pay options available + ship-to-home for customers! Your fundraising packet will be coming home Friday. Please make note to check your K-6th grade student's backpack! Remember that checks are made out to Garrison Public Schools, and we will only order what is paid for at time of submission of orders. It is not required to participate in the fundraiser, but we appreciate your help as these funds pay for our reading incentives, field trips, annual movie before our winter break, and so much more! Thank you for your support! Here is a video for parents to see how the fundraiser works, as well as the online and paper options.
https://www.youtube.com/watch?v=0lrKo1FU4u4

Register now for First District Health Unit's fall school flu vaccinations! Click here and select the date and time listed for your school. You will receive an email confirming the appointment and a second email to complete and sign the electronic consent form (if not received, check your junk mail.) Please register and complete the emailed consent at least two weeks before the clinic. If you prefer a paper consent form, contact the school. Need help scheduling? Call your local First District office.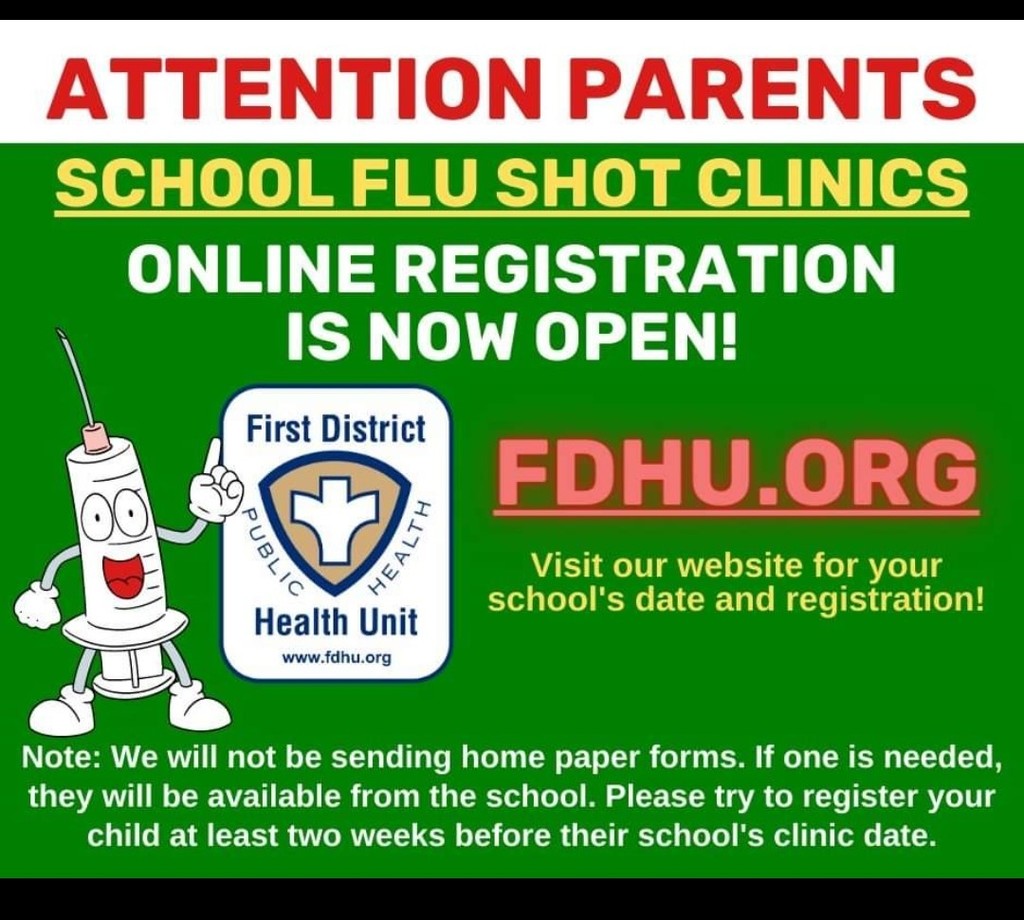 It's the season opener for our Elementary Girls today in Hazen. The 6th grade will play FIRST at 5pm with the 5th graders to follow. Good Luck Ladies and Coaches!!!🏀🏀

Homecoming Dress-up days have been set, so start your planning!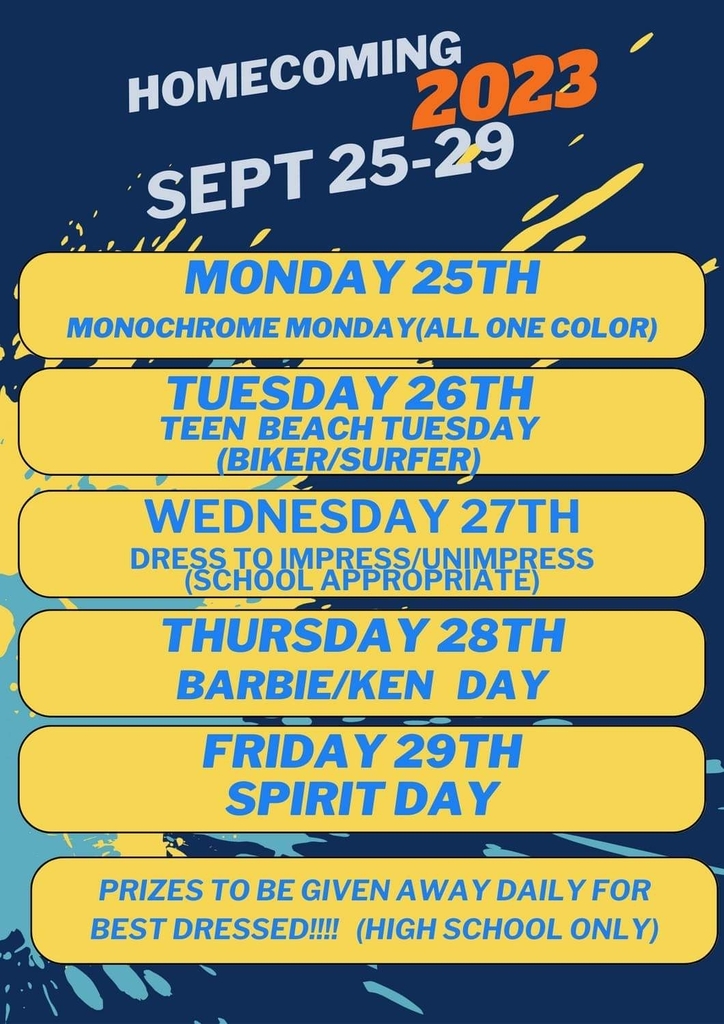 Just a little reminder. For sporting events that are streamed featuring our school, most schools throughout our surrounding area will use either NFHS or their Schools YouTube channel. Garrison Public School will post the link directly and not under the comments. The Garrison Athletics YouTube channel is free, will not require you to have an account, to sign in, or to submit a credit card. Spammers will always post in the comments, will require you to submit a credit card or give them access to hack into your personal accounts. We try to stay on top of deleting these spam comments but sometimes we may miss them. Please be aware of this, as they are relentless.

Elementary School Pictures are available to view and purchase at shop.jostenspix.com. Log in or create an account, and use event code FE143123. You will need your child's lunch number to view their photos.

The Football game Friday is in Des Lacs at 8pm, not 7. Players Bus will leave Garrison at 4:30.

Updated schedule for tomorrow.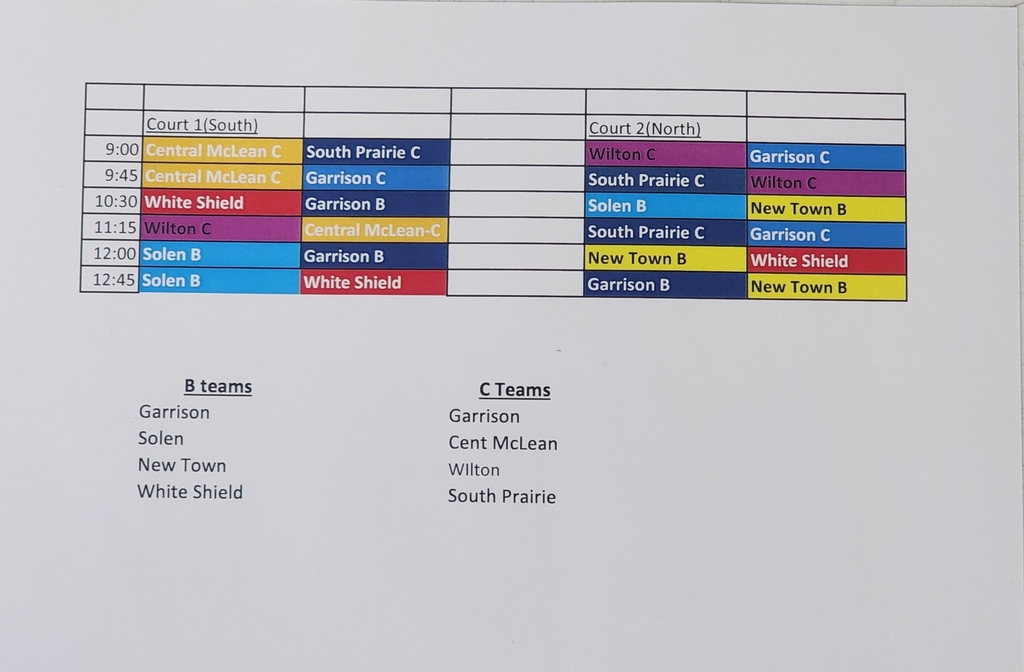 Elementary parents... During morning dropoffs, please do not park and leave your car in front of the school if you walk your child into the school. This is a bus unloading zone. Please park across the street, so bus dropoffs are not blocked. Thank you.

Sixth Graders who are interested in running Cross Country this year are encouraged to reach out to Mrs . Ruud as the can compete at a JH level. Students in grades 2-5, unfortunately we do not have a coach so we will not be offering it this year.

Coach Matt Chase attended the North Dakota High School Coaches Association conference in July, where he received his award and ring for being the 2023 North Dakota Girls Basketball Coach of the Year. A huge accomplishment and honor for Coach Chase!!!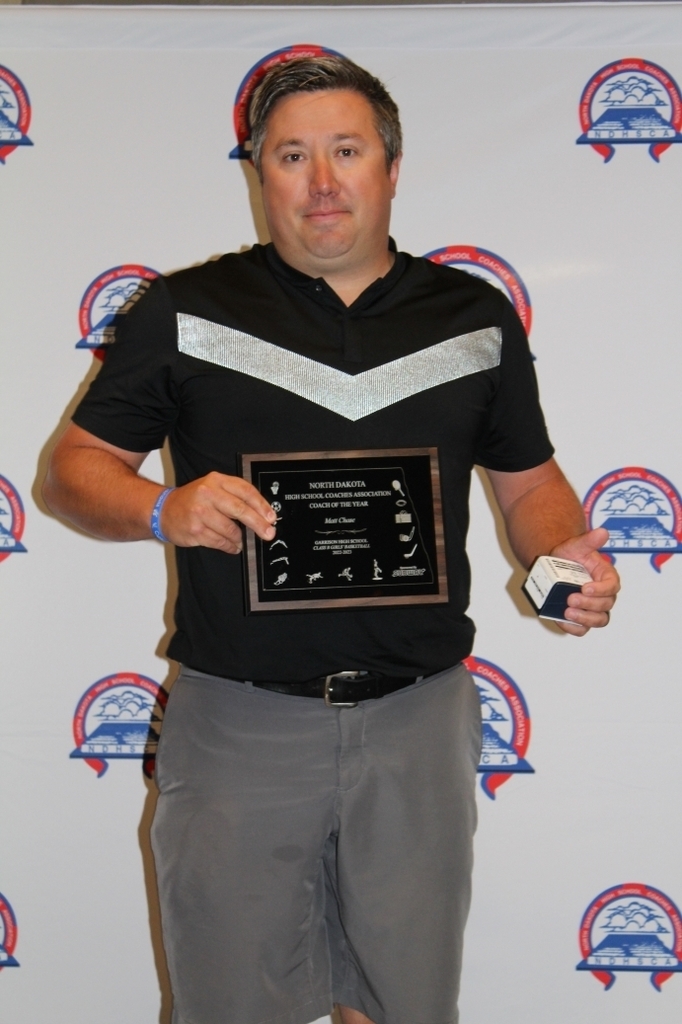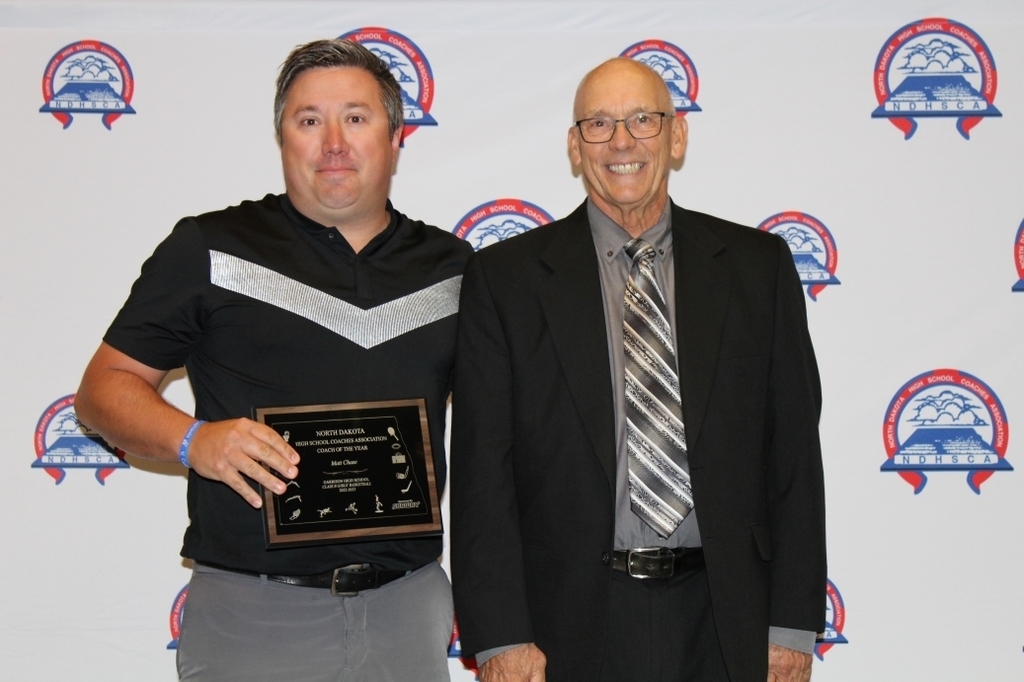 🏉🏉Just to clear up any confusion there will be when it comes to Homecoming. Homecoming week is the 25-29th. Coronation will take place on the 28th when Volleyball has a homegame against Shiloh. The parade will be on the 29th, time to be set soon. Student Government will be meeting within the next week to determine dress-up days. Our crowned King and Queen will be recognized along with Velva and Drake/Anamoose's royalty at halftime of the Football game on the 29th. 🏉

Here is the schedule for the upcoming JV/C Volleyball Jamboree this Saturday. Cost at the door is $5/adults $3/children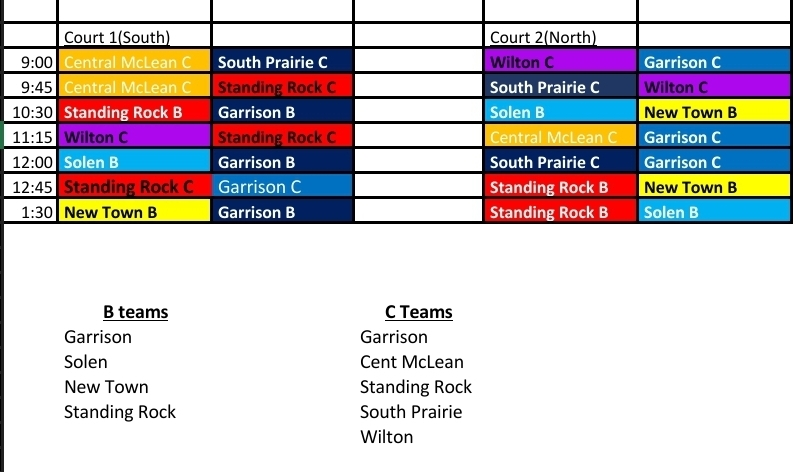 🏀5th & 6th Grade Girls Basketball begins tomorrow at the Elementary School @5:30-7pm. Players must have physicals and fees paid

Fan bus sign up for the first home game in Velva. Community members are welcome to ride. The ride is free. You are responsible for your own admission.
https://forms.gle/RfsJpm56C3mTE8nL6