Congratulations to the Garrison FFA Chapter members who competed in the Winter CDE's. Agronomy -- August M Ag Sales -- Bella W, Molly J (Bronze), Sadie M (Bronze), Aspyn T (Bronze), Harmony K (Silver) Livestock Production -- Kane K (Bronze) and Emmit L (Bronze) Great job!!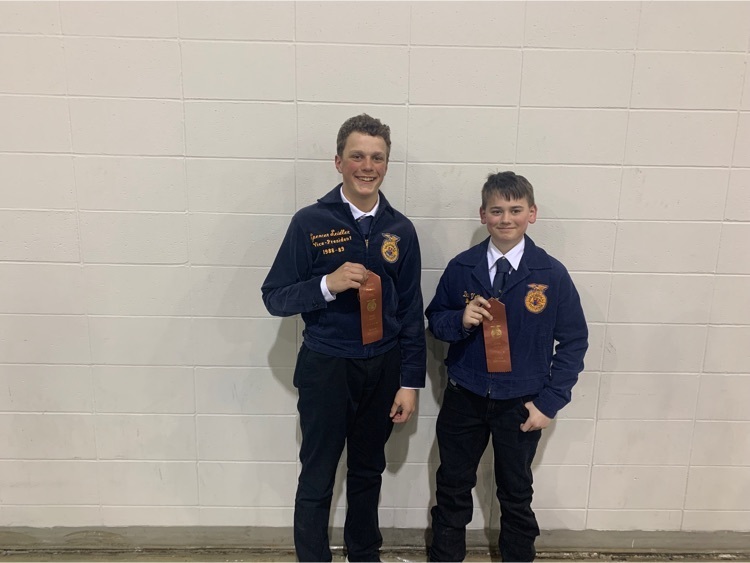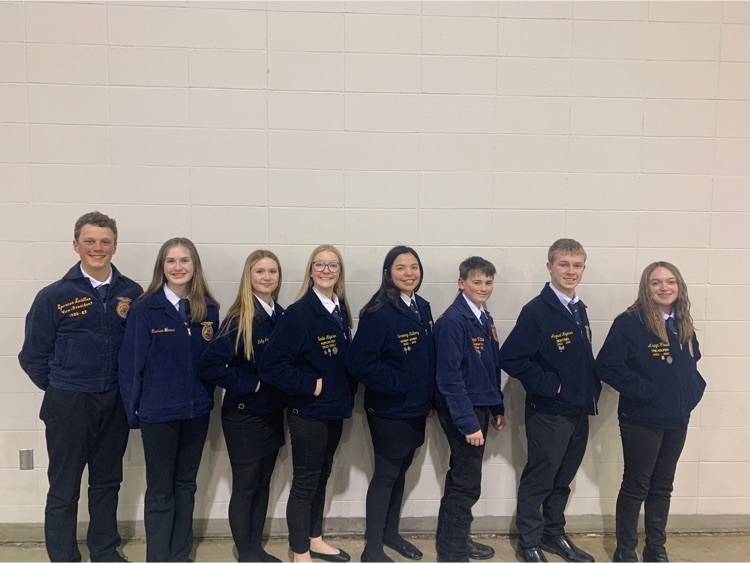 What a fantastic weekend for these Archers! They are Nationals Bound!!! Bullseye league: 124 Middle school archers Molly Jochim 2nd Presley Thompson 5th Bella Wimer 6th Braelynn Smith 8th 3D league Middle School girls. 86 archers: Presley Thompson 1st Bella Wimer 8th High School Bullseye: Hunter Genre: 3rd out of 98 archers and High School 3D: 8th out of 86 Archers Elementary Girls 3D: Kendall Janz-6th out of 78 Jordi Keller-9th Female Varsity Bow: Leslie Hayes 3rd Male Varsity Bow: Jayden 7th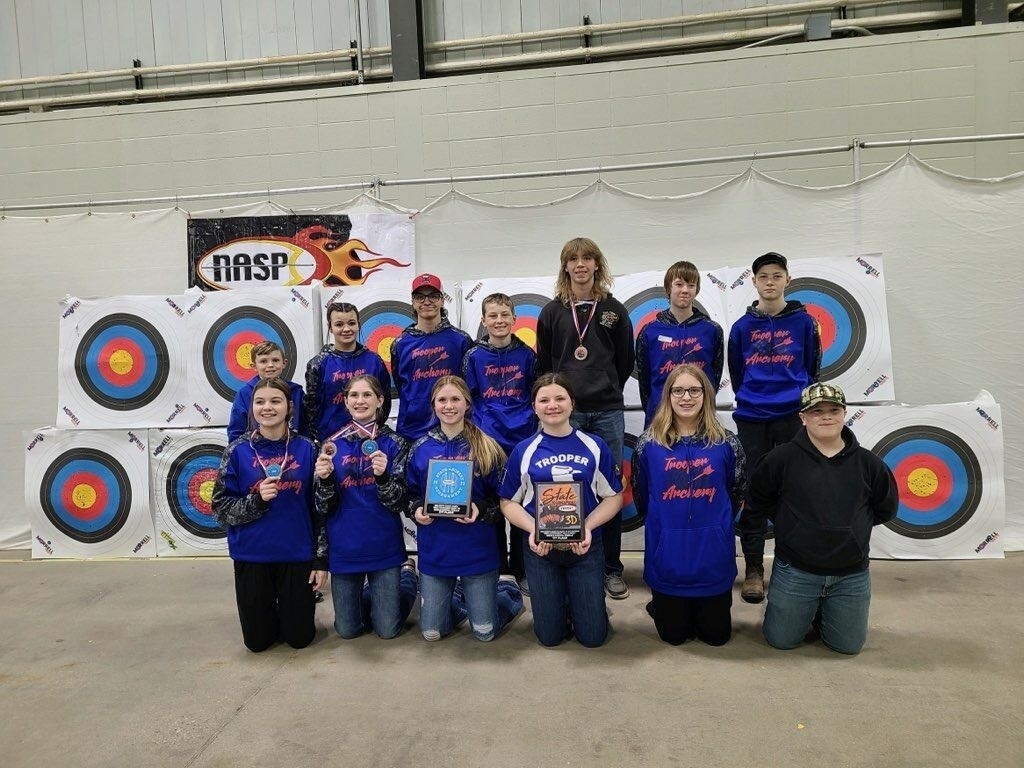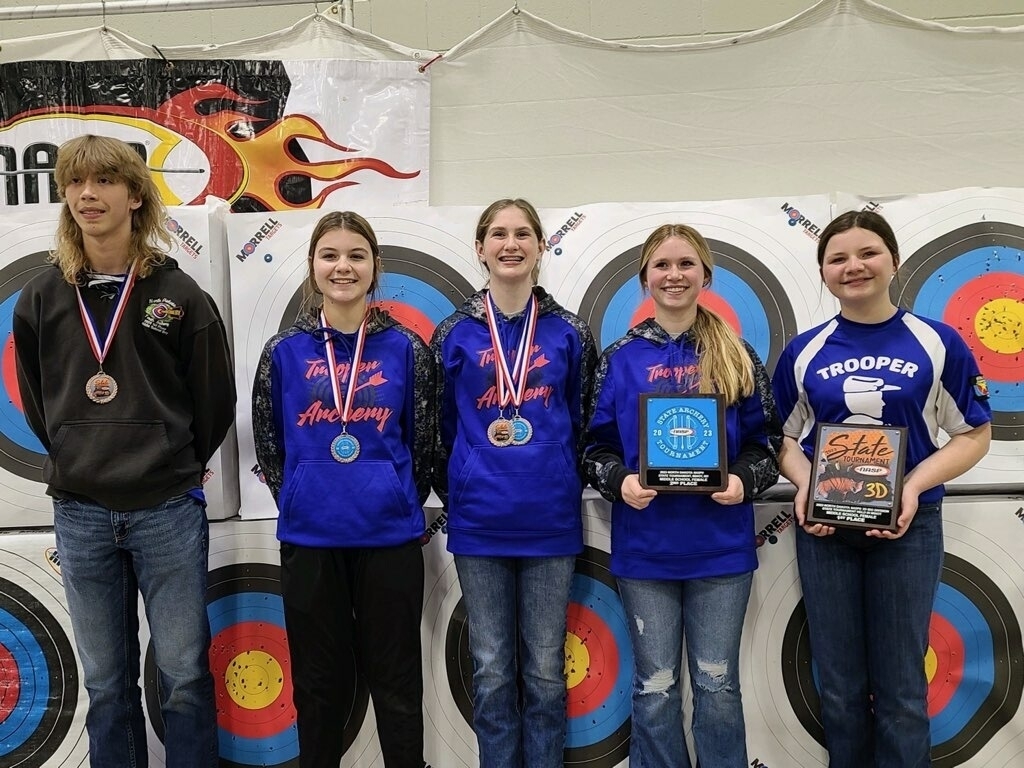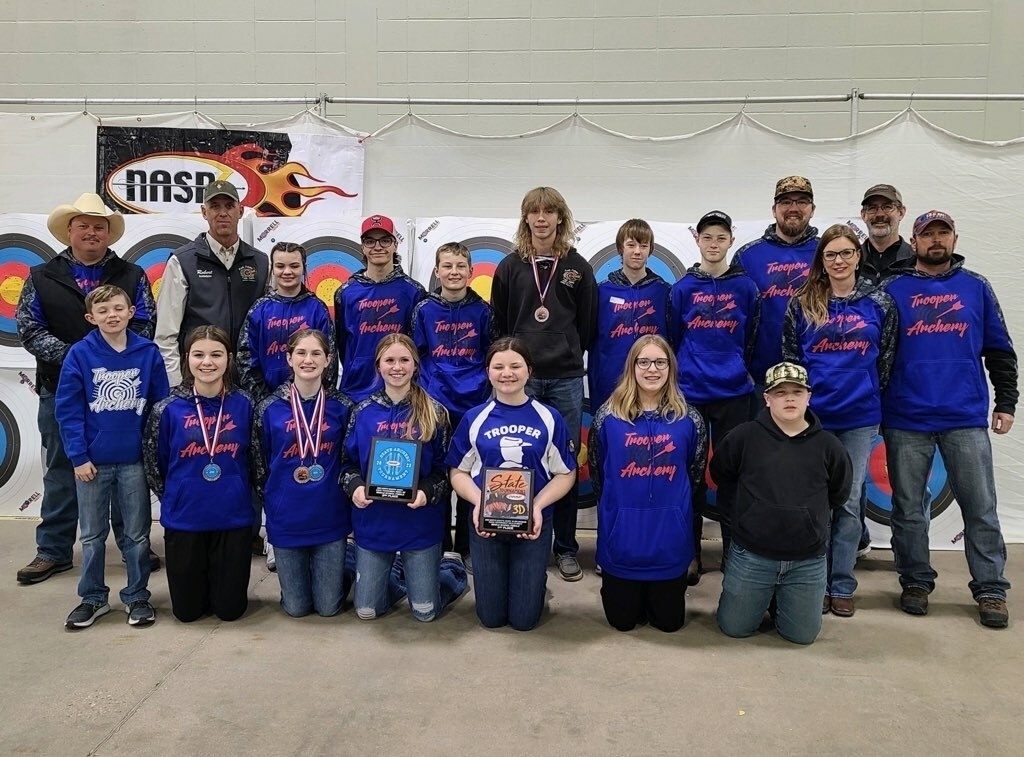 🏐⚾️🥎🏀🏃It's time for Spring Sports!!! Here is the plan for Monday, March 20th🏐⚾️🥎🏀🏃‍♀️ Elementary Volleyball: Practice 4-5:30(Elementary) Elementary Boys Basketball: 5:30-7:30(Elementary) Baseball: 4-5:45(High School) Softball:5:45-7:30(High School) Track: 4-5:30(High School) *** Physicals and Fees need to be paid prior to practice*** Schedules will be handed out the first day of practice.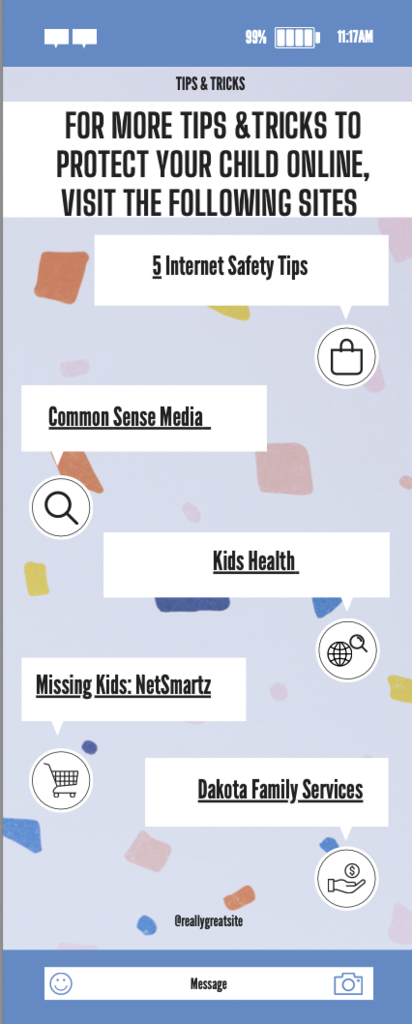 Tech Tip #3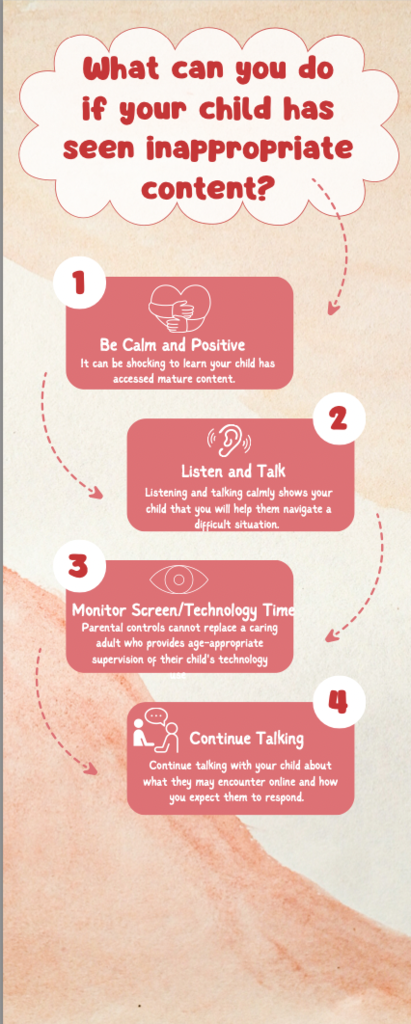 Tech Tip #2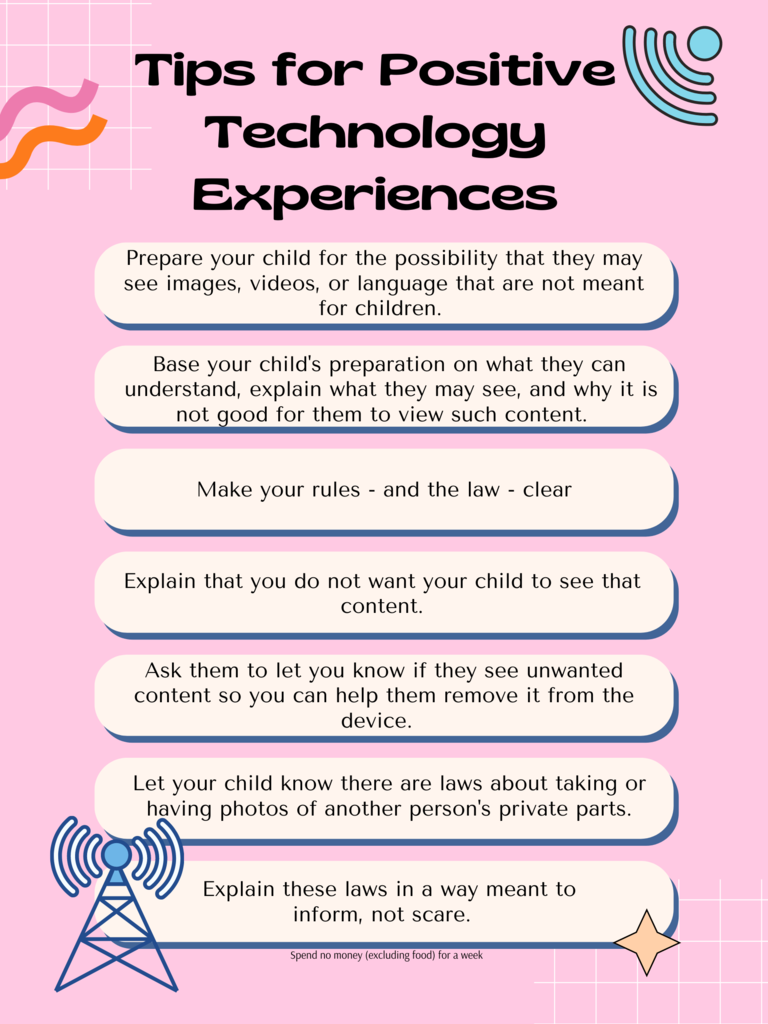 Patrick McNally was my High School Principal and FB Coach passed away on March 10. Mr McNally served as the PE teacher and FB coach at Garrison High School from 1968-1973. At his funeral today, his family donated these two FB back to Garrison High School. They are the Missouri River Basin Conference Champions in 1969 and 1971.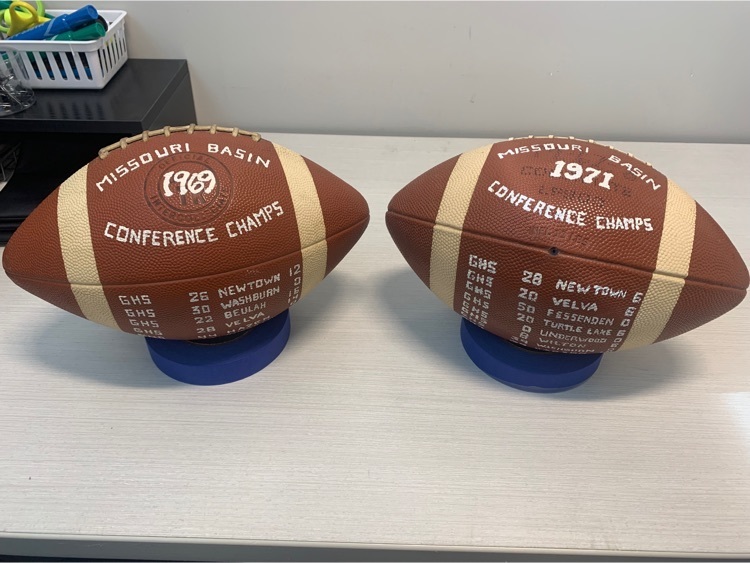 Technology Tip #1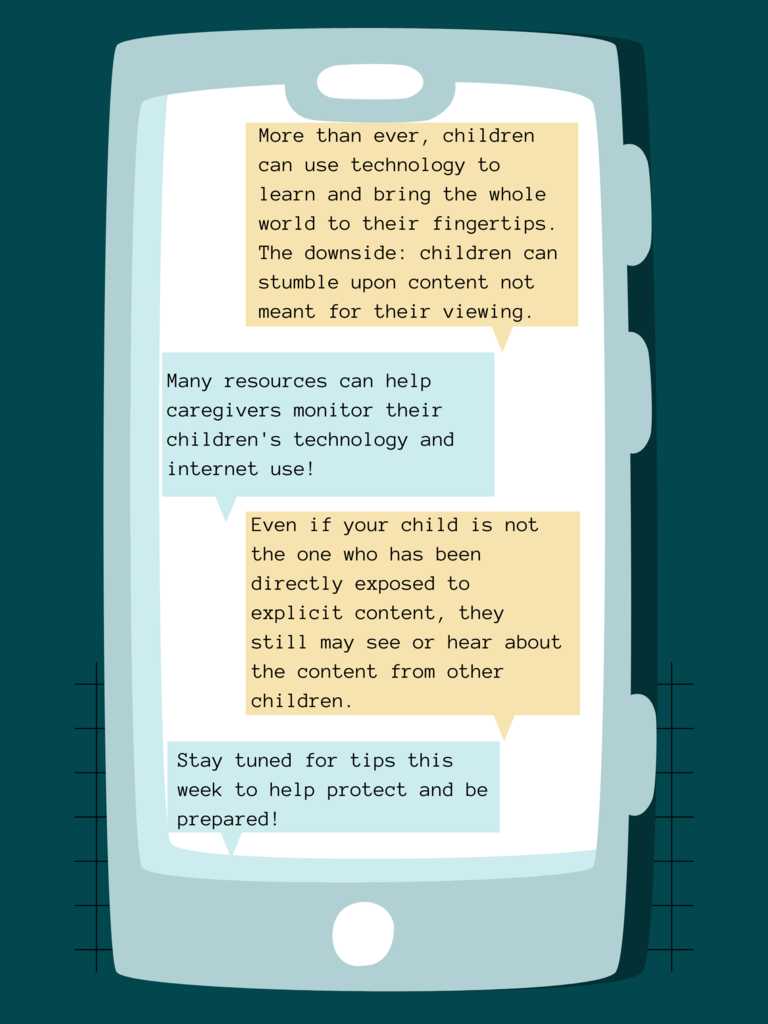 Technology Safety Tips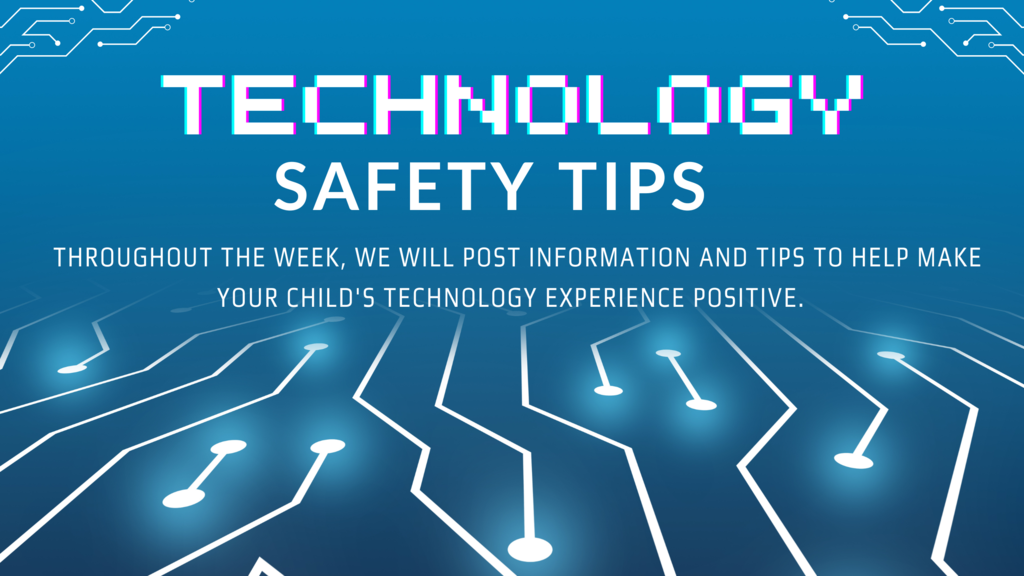 All, I've been in contact with my go to meteorologist and also comparing other forecasts. In light of this information, we will be dismissing school at school 2:00 to ensure everyone gets home safely before wind speeds gust to 35-70 mph with blowing snow and icy roads. Wind is something meteorologist never get wrong in ND. Stay safe and warm! Dr. K b

Our JH Boys Basketball games for tonight have been cancelled and tomorrow's games have also been canceled. We feel this is the best decision giving the impending blizzard, the safety of our kids and coach is most important.
Another busy week next week. Here is what is happening: Monday March 13 -- Parent-Teacher Conferences at the High School and Bob Callies from 4-8pm. Monday March 13 -- Preschool and Kindergarten preregistration from 9am-8pm. Please contact the Bob Callies office. Tuesday March 14 -- High School Spring Concert at 7pm. All band and choir students arrive at the High School at 6:45pm. Tuesday March 14 -- ACT for all Juniors Wed March 15 -- Early Out Dismissal at 1:30pm. This is for a teacher Professional Development in the afternoon. March 16 - 19 -- Spring Break.

Fan bus sign up for the Regional Boys Championship against the southern school... We will leave at 5:15 from the high school because of weather and parking.
https://forms.gle/MaBCH1hT7Hkiy4nP7

We have some amazing leprechaun traps built at home on display at the elementary school! We are loving this family engagement project sponsored by elementary student council!


The Regional games are on as scheduled. The boys will be leaving early to allow for travel time. Please be safe as you venture out to cheer the Troopers on!

All, It's a good thing we live on the right side of the lake or else we'd be running late. Meaning... School will be on time today!!! Bus drivers will use normal discretion! Thanks all! Dr. K.

The fan bus will leave today at 4:00 pm from the high school. Come cheer on our girls as we play for 3rd place!

Congratulations to our Lady Troopers on their victory! We will play tonight at 8:15. School will run as normal for the entire day. The fan bus will depart at 6 pm. See you all in Minot!

Boy Regional Basketball begins Monday, as our boys will play at 6:00 pm at St. Mary's. If you'd like a ride, please sign up on our fan bus.
https://forms.gle/QwBxP99Dwu7ZyowQ8

We are encouraging all to attend the Girl's State Basketball tournament. Tonight, the girls play at 8:15. If they win, they will play tomorrow again 8:15. However, should they lose they'd play at 2:45. In order prepare for both situations, the fan bus sign up is below. Should we lose tonight, school will dismiss at 1:00 for ALL on Friday. Please note the time. Please share this. March 3 Fan Bus:
https://forms.gle/bng5jeQJXL1yJAMD7
March 4 Fan Bus:
https://forms.gle/85GCYiUey54VHWKM7