Homecoming!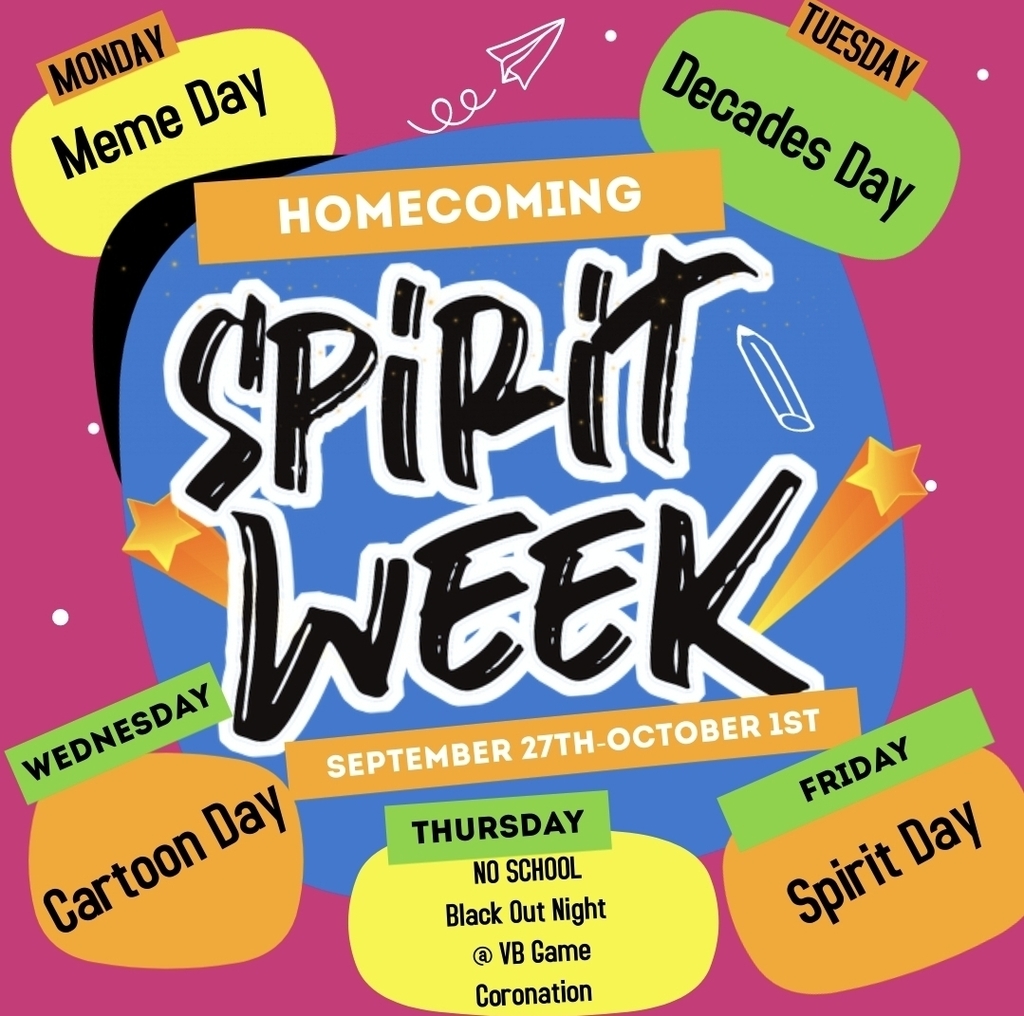 Our elementary students have been busy giving back to our community already this fall! Students in fifth and sixth grade have volunteered at the Food Pantry, helping in a variety of ways! You're never too young to volunteer! Way to go!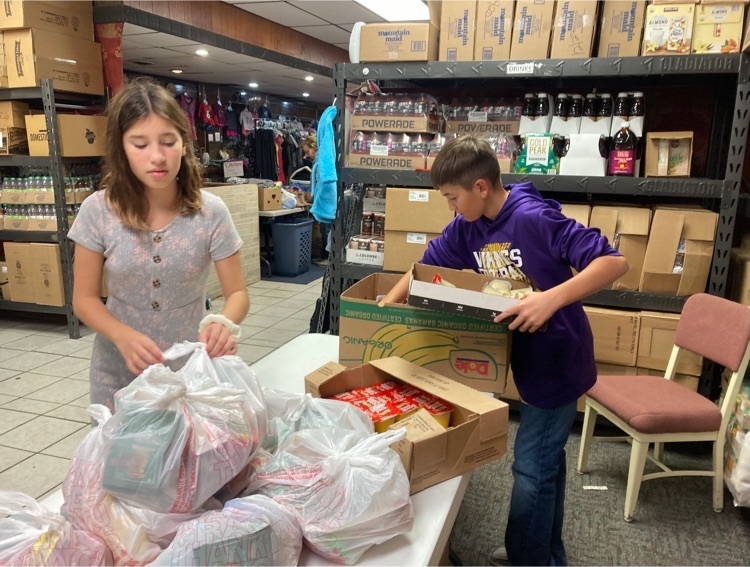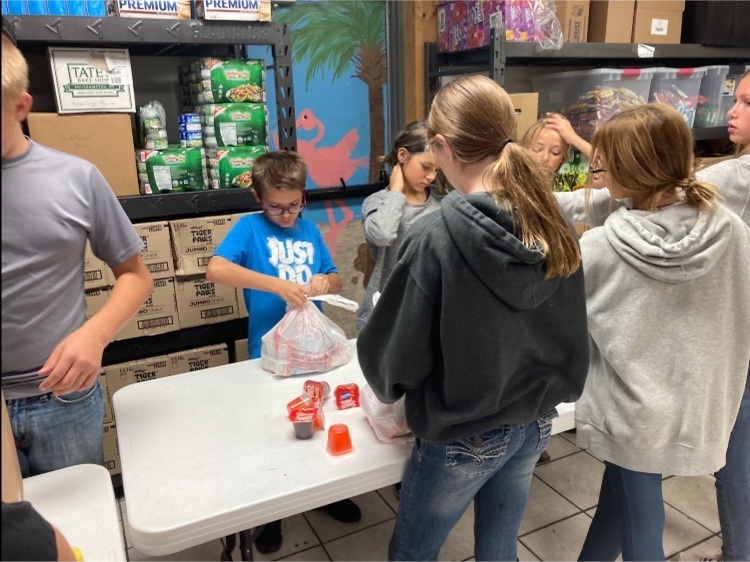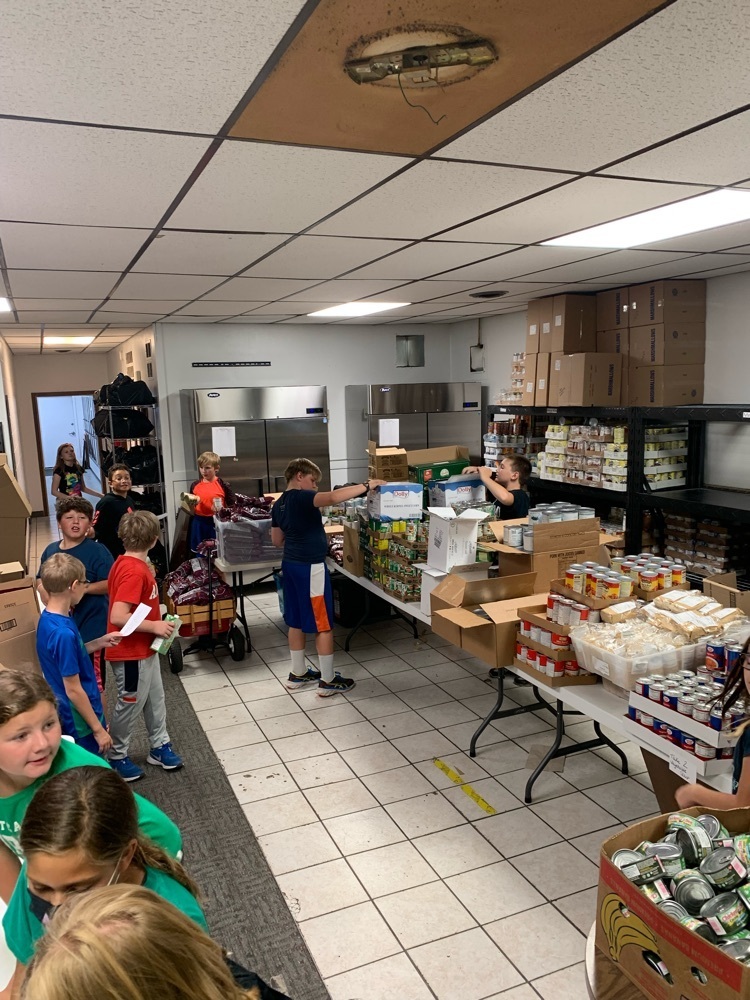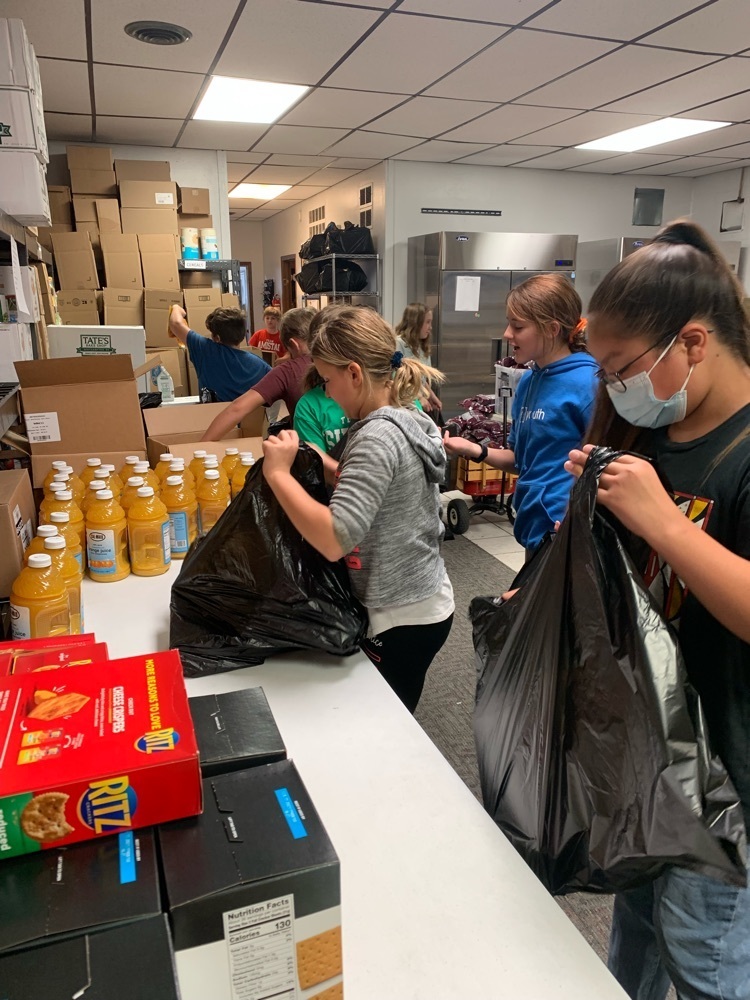 This week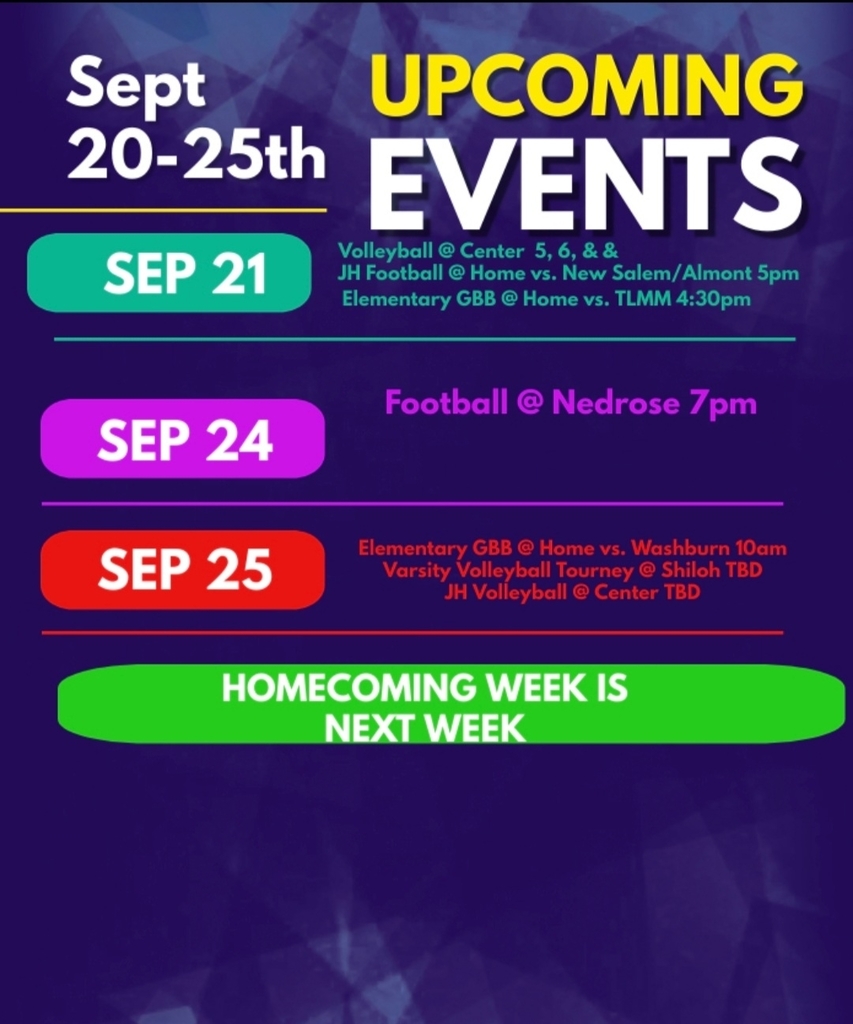 Our annual Elementary School Fundraiser kicked off today! Students in K-6 will be coming home with packets that look like the photo shown. Proceeds from this fundraiser pay for Reading Counts incentives and Student Council activities such as field trips, playground equipment, science fair, and more! Thank you for supporting our students!
A big thank you to John Deere and Gooseneck Implement for coming to Garrison today. Dan Stadick made a presentation to students about John Deere Career opportunities and then presented a $2500 check to Garrison FFA. Thanks, Dan and Gooseneck Implement.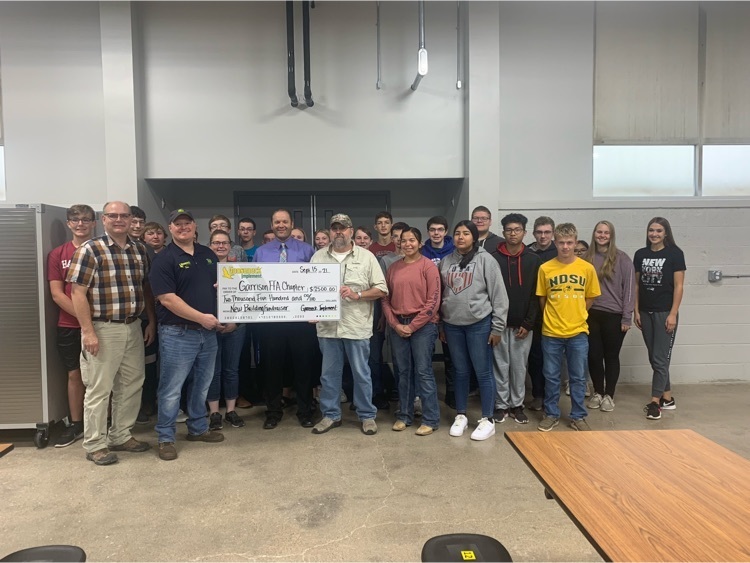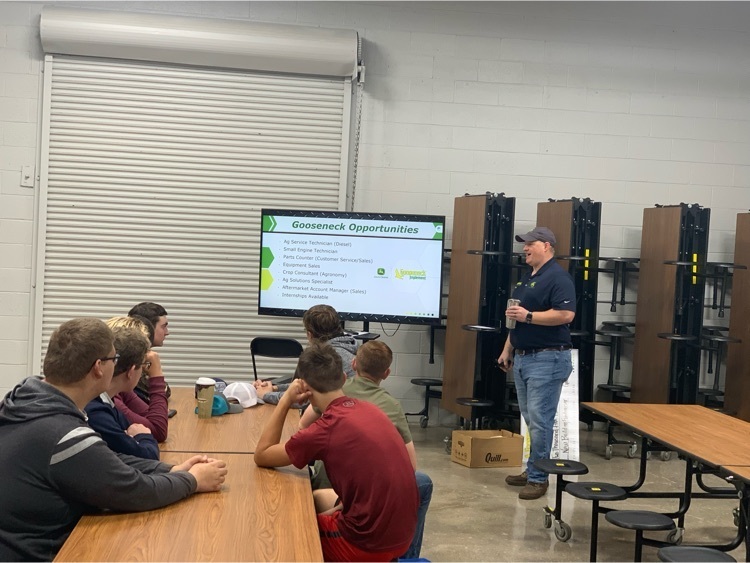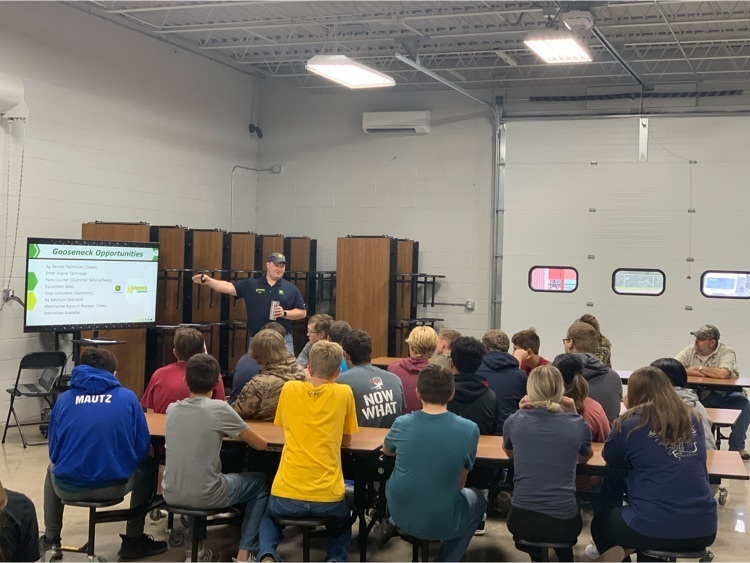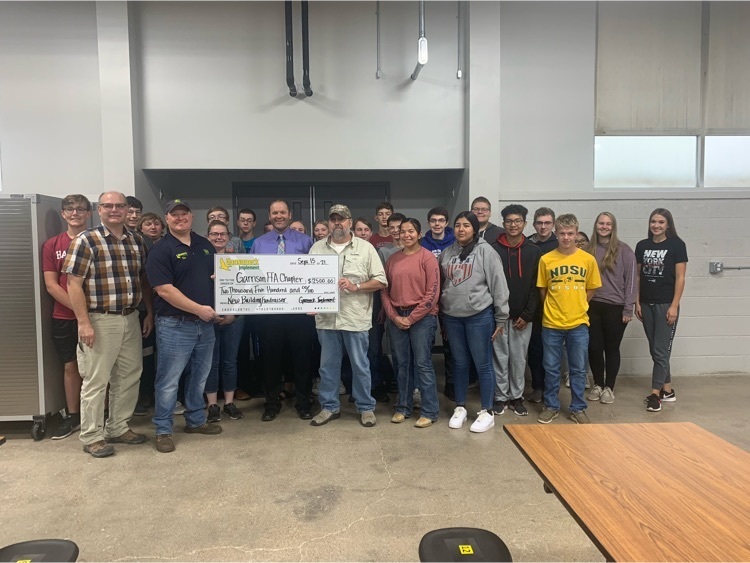 Teachers were invited to hold their staff meeting at the Garrison Area Resource Center's Food Pantry and The Thrift Store today. We took this opportunity to learn more about this resource in our community and how we can best partner to help serve our students and families.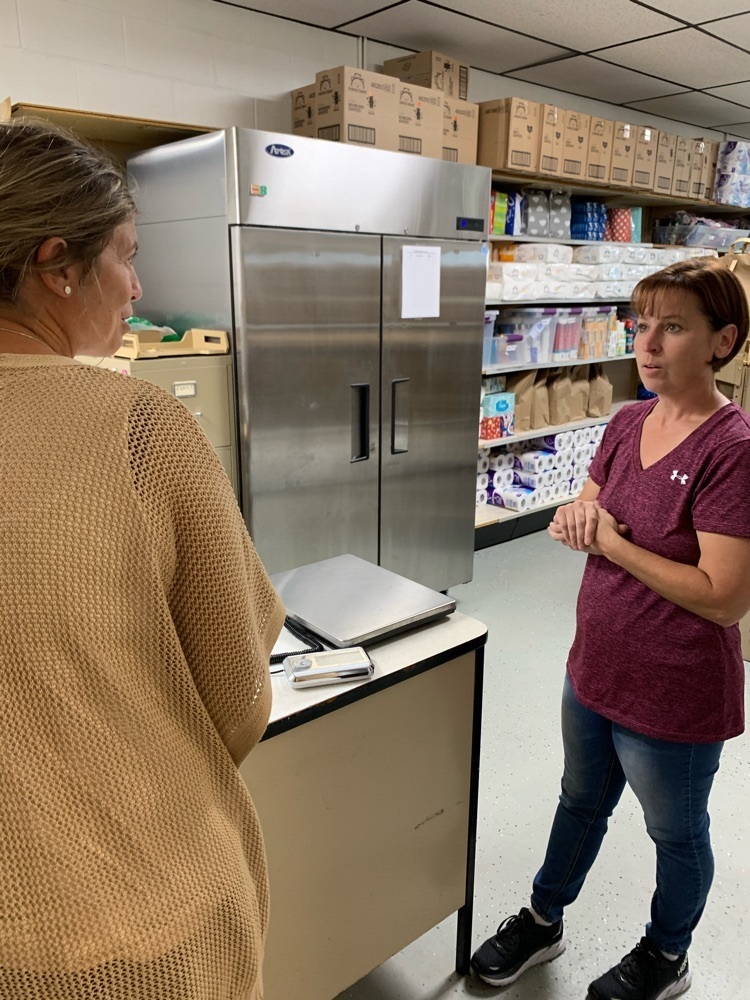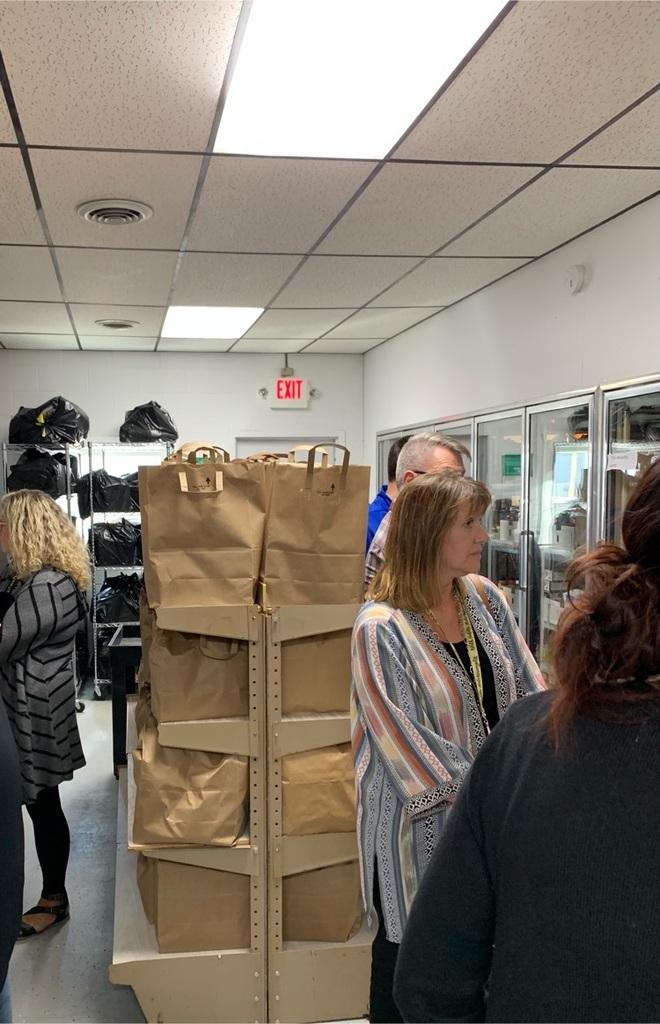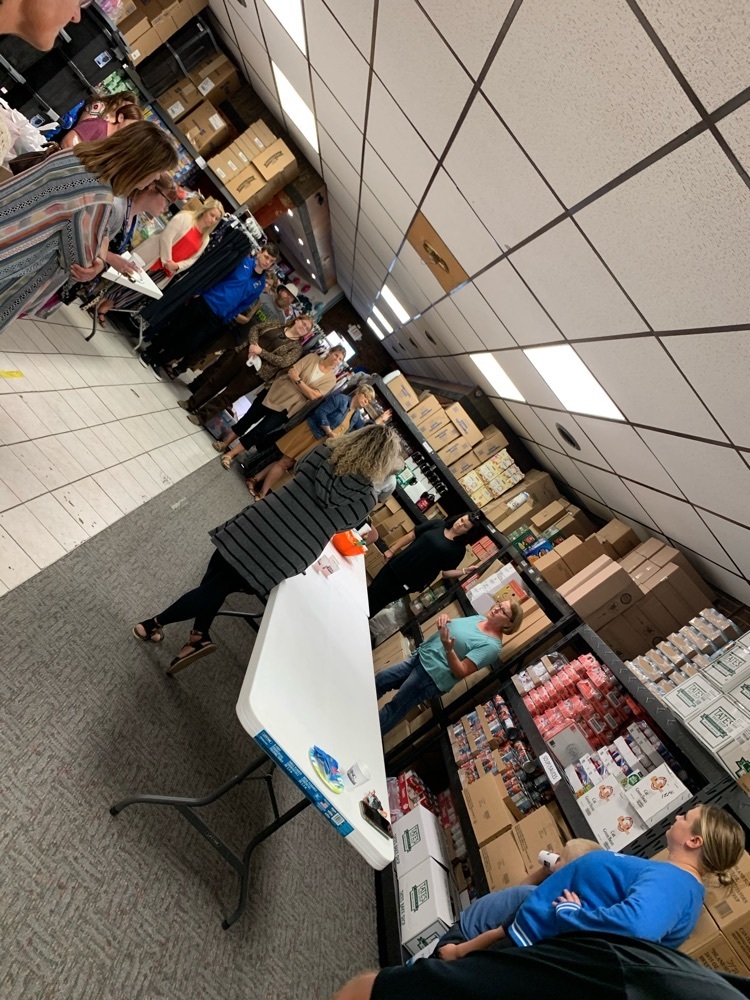 Thank you to Garrison State Bank and Trust for donating water bottles to our elementary students who may forget to bring their own every once in a while! As their first official duty, Fall Student Council President and Vice President Molly Jochim and Addyson Iglehart accepted the donation from Sundi Lagge.
This week.....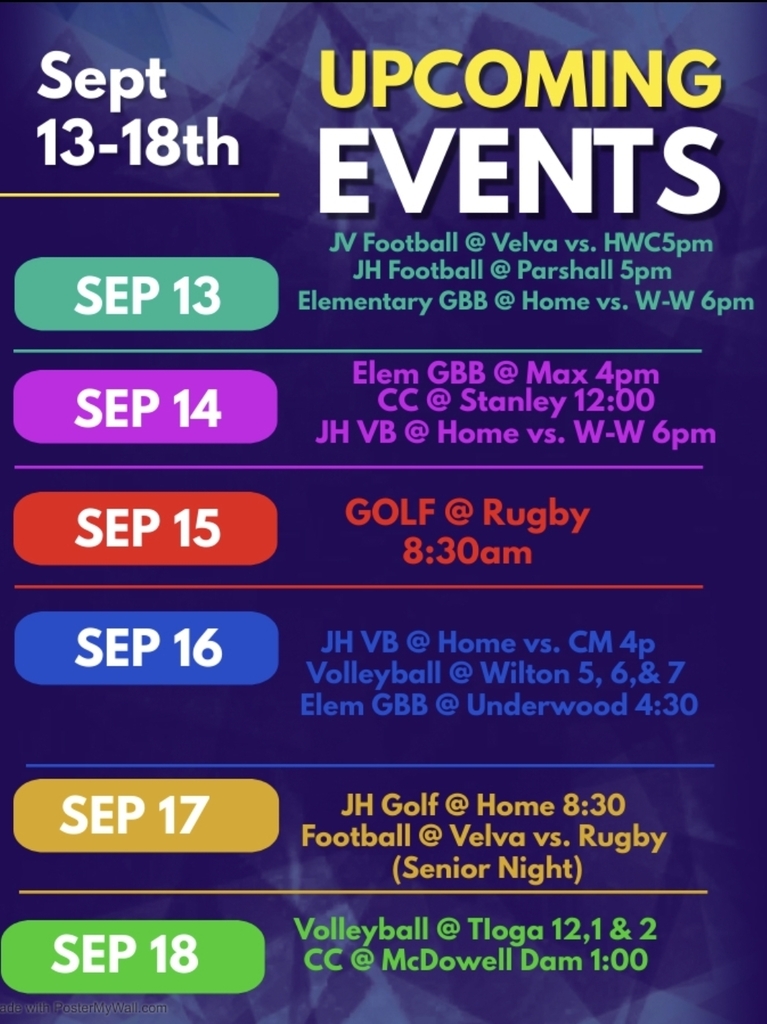 In October, join us to STOMP Out Bullying & wear blue for #WorldBullyingPreventionMonth. More kindness and less judgment goes a long way! Show your kindness by wearing BLUE every Monday. It's up to all of us to change the culture. *Optional: Order a 2021 bullying prevention blue shirt TODAY using the bio link: stompoutbullying.org/blueshirt If you don't get the shirt ordered, any blue shirt will work to show you STOMP out bullying on Mondays in October! #BlueUp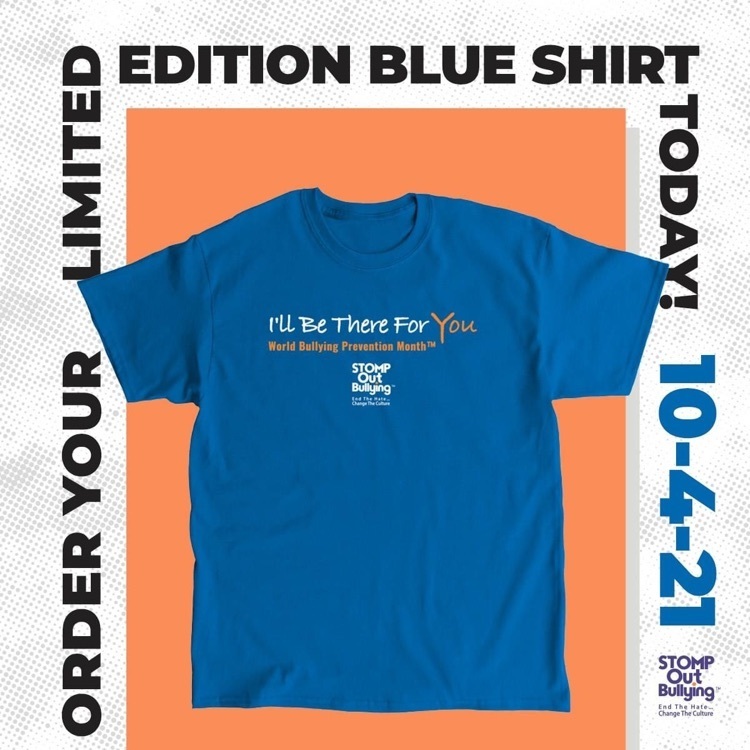 We our glad for our continued partnership with McClean County Sheriff's Department and other local agencies as they conducted K-9 training in our high school. It's greatly appreciated and we love having you in our schools.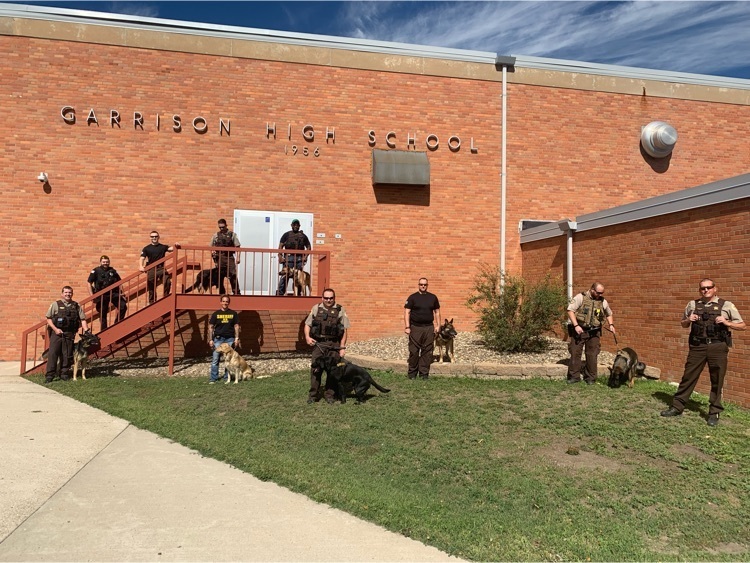 This week's events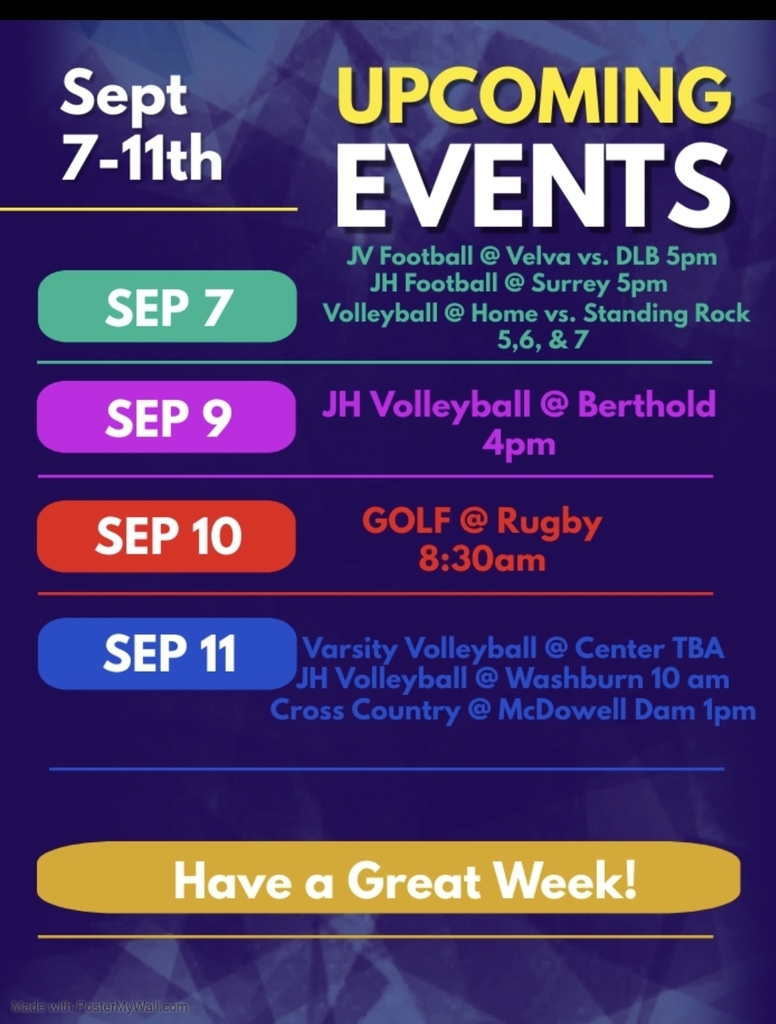 We have received requests on "what do we do we when..." The attached documents provide detailed guidance for your review. They can also be found on our website.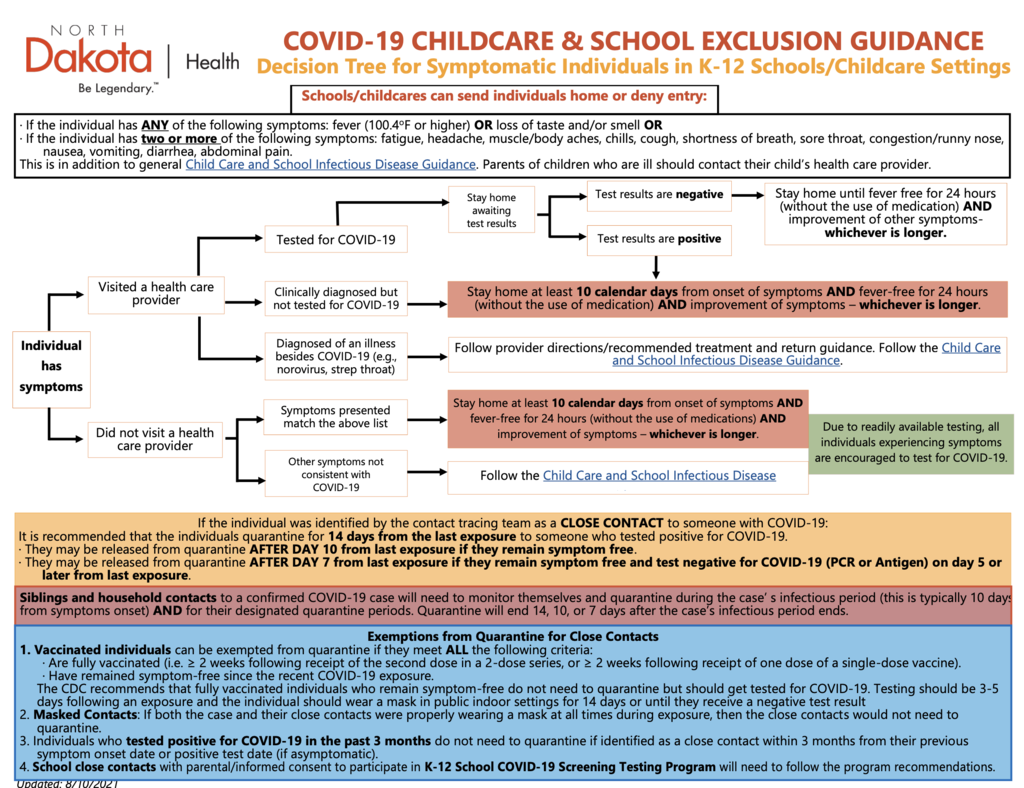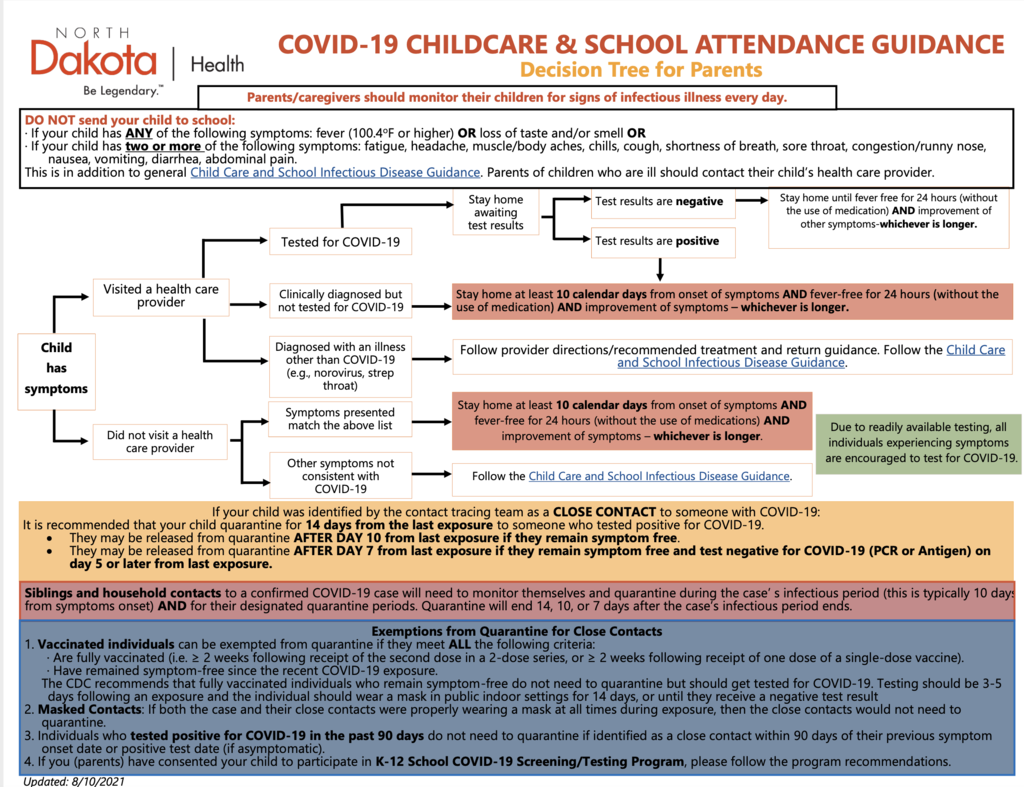 This week's events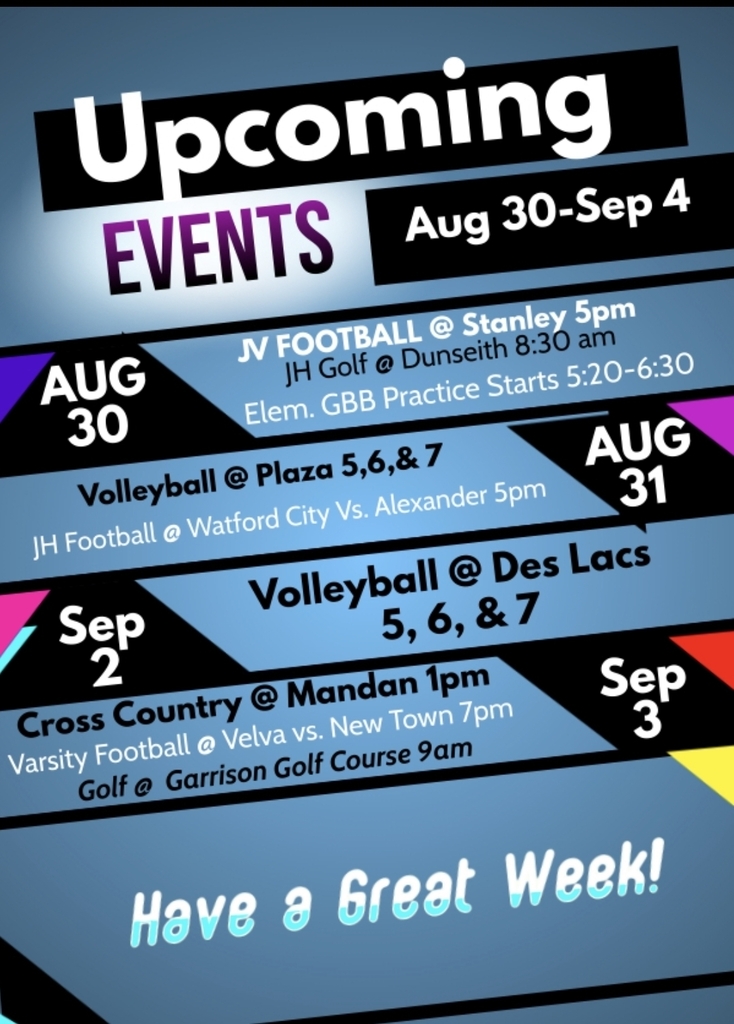 Gary Erickson presented Ty with a FB. The FB was in honor of his 1st TD with the Velva Garrison FB team. It was a 21 yard TD reception in Westhope. The FB team won 14-0. Congrats Ty and Thank you Gary "Doc" Erickson for all you do for our boys!!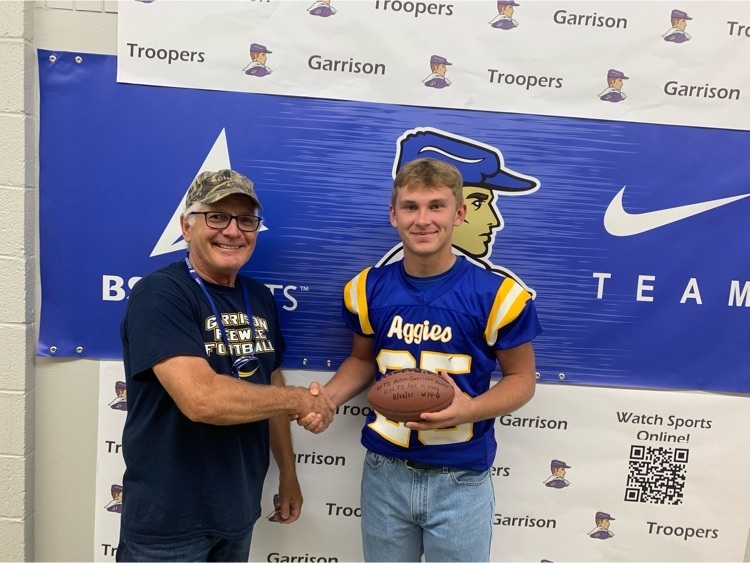 Mark your Calendars: October is College Application Month! On October 5, at 8:30 am in the HS, seniors can apply for college with the help of volunteers and the Bank of ND will waive the first $35 application fee. From 6-7 pm on Oct. 5, juniors and seniors and their families are invited to the GHS multipurpose room for Financial Aid Information Night.

The first home football game will be tomorrow in Velva. Any of you who attend and have activities pass will not be charged an entry fee. Please show your pass when you enter.
Reminder of our Meet and Greet for the elementary school gym today! We will have treats, prizes, and info about schoolwide title I and reading counts for you, as well as most of our teaching staff for you to put a face with the names! Hope to see you there!
Reminder that on Wednesdays (including today), school dismisses at 3:00 for staff meetings each week!
It's House Day! Each Wednesday, wear your House shirt (or that color)! We are working on building and maintaining relationships in our schools. 4 Houses-One Family!